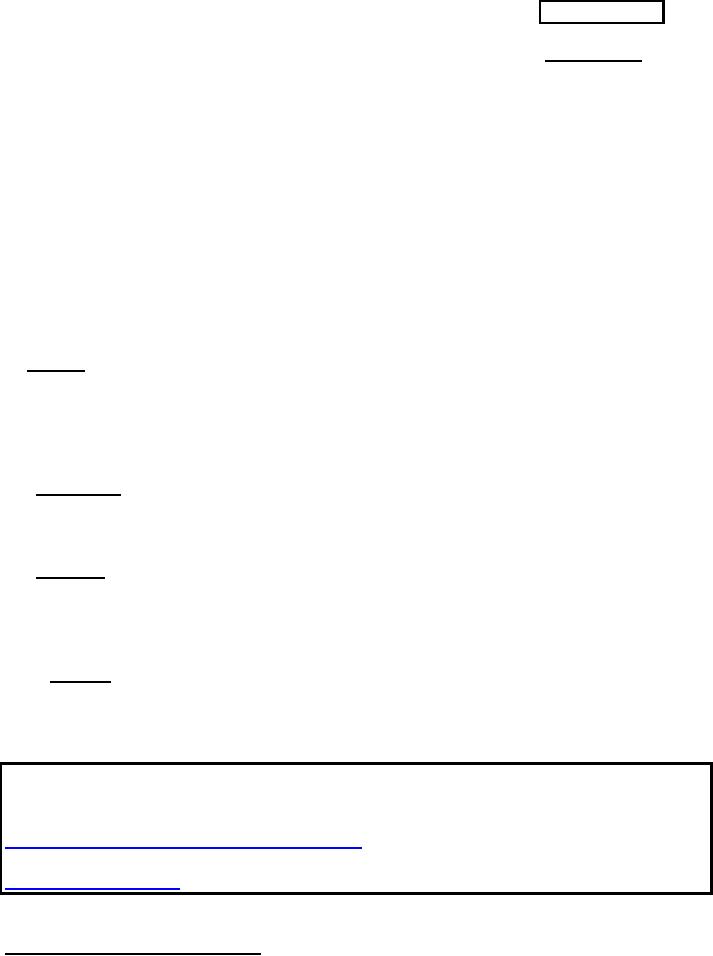 INCH-POUND
A-A-52465A
22 June 2009
SUPERSEDING
A-A-52465
9 June 1993
COMMERCIAL ITEM DESCRIPTION
PRIMER COATING, SYNTHETIC, VOC COMPLIANT
(FOR BRAKE DRUMS)
The General Services Administration has authorized the use of this commercial item
description (CID) as a replacement for MIL-P-62669(AT) which is cancelled.
1. SCOPE. This CID covers a VOC compliant, synthetic primer coating that is intended for
brush or spray application to a 0.4 - 0.6 mils dry film thickness on the exposed metal surfaces in
the internal areas of brake and clutch assemblies in tank-automotive use.
2. SALIENT CHARACTERISTICS
2.1 Description. The primer coating shall be corrosion-inhibiting, quick-drying, lead and
chromate free, and contain no more than 3.5 pounds per gallon of volatile organic compounds
(VOC).
2.2 Materials. Unless otherwise specified herein, the materials used shall be in accordance with
the manufacturer's material specifications for synthetic primer coating. The use of recovered
materials made in compliance with regulatory requirements is acceptable providing that all
requirements of this CID are met (see 5.5).
2.2.1 Pigment. The pigment portion of the primer shall consist of red or brown iron oxides
(Fe203), zinc phosphates (Zn2P04), anti-corrosive pigments, extender pigments, and acid
insoluble siliceous material.
Comments, suggestions, or questions on this document should be addressed to U.S. Army
Tank-automotive and Armaments Command, ATTN: RDTA-EN/DM/STND, MS# 268, 6501 E.
11 Mile Road, Warren, MI 48397-5000 or emailed to
DAMI_STANDARDIZATION@conus.army.mil. Since contact information can change, you
may want to verify the currency of this address information using the ASSIST Online database at
http://assist.daps.dla.mil.
AMSC N/A
FSC 8010
DISTRIBUTION STATEMENT A. Approved for public release; distribution is unlimited.
For Parts Inquires call
Parts Hangar, Inc
(727) 493-0744
© Copyright 2015 Integrated Publishing, Inc.
A Service Disabled Veteran Owned Small Business