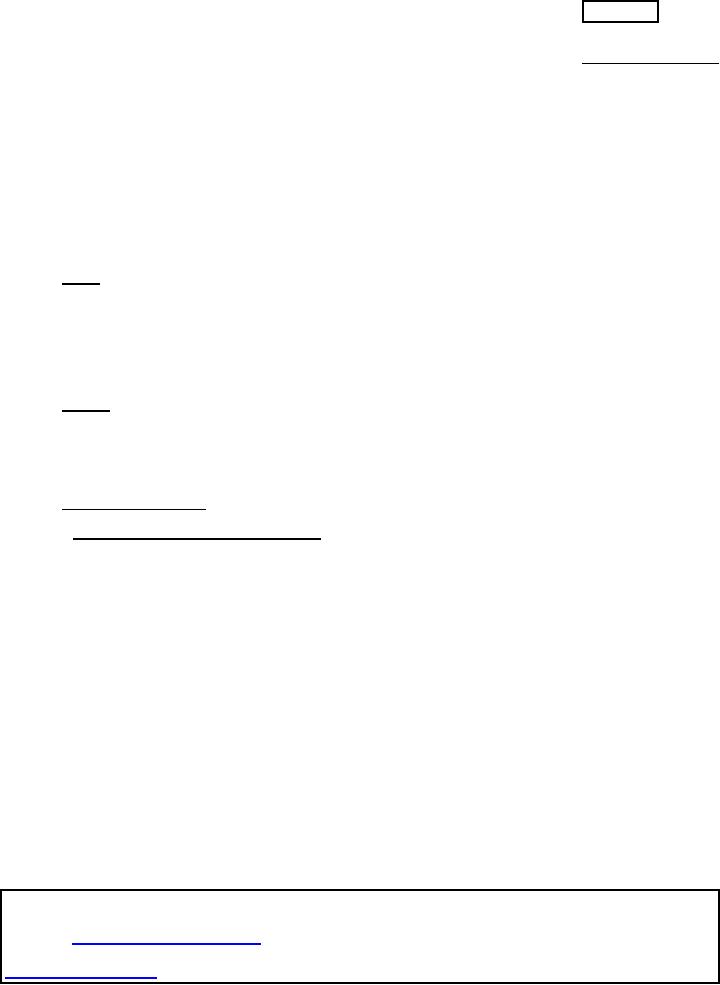 METRIC
MIL-DTL-1115E
12 October 2010
SUPERSEDING
MIL-E-1115D
1 June 1995
DETAIL SPECIFICATION
ENAMEL, INTERIOR, ALKYD, WHITE (FORMULA NO. 30)
This specification is approved for use by all Departments and Agencies of the Department of Defense.
1. SCOPE
1.1 Scope. This specification covers a 250 grams per liter (g/L) maximum [2.08 pounds per gallon (lb/gal)
maximum] volatile organic content (VOC) complying paint. The paint is a special-purpose white alkyd enamel
(Formula Number 30) for
interior use, either primed steel or primed aluminum (see
6.1).
This product may be used
wherever VOC air pollution regulations apply. Product is supplied in a single can and used as supplied without
thinning.
2. APPLICABLE DOCUMENTS
2.1 General. The documents listed in this section are specified in sections 3, 4, or 5 of this specification. This
section does not include documents cited in other sections of this specification or recommended for additional
information or as examples. While every effort has been made to ensure the completeness of this list, document
users are cautioned that they must meet all specified requirements of documents cited in sections 3, 4, or 5 of this
specification, whether or not they are listed.
2.2 Government documents.
2.2.1 Specifications, standards, and handbooks. The following specifications, standards, and handbooks form a
part of this document to the extent specified herein. Unless otherwise specified, the issues of these documents are
those cited in the solicitation or contract.
FEDERAL SPECIFICATIONS
TT-P-645
-
Primer, Paint, Zinc-Molybdate, Alkyd Type
FEDERAL STANDARDS
FED-STD-141
-
Paint, Varnish, Lacquer and Related Materials: Methods of Inspection,
Sampling and Testing
FED-STD-313
-
Material Safety Data, Transportation Data, and Disposal Data for
Hazardous Materials Furnished to Government Activities
FED-STD-595/17875
-
Miscellaneous, Gloss
DEPARTMENT OF DEFENSE SPECIFICATIONS
MIL-PRF-680
-
Degreasing Solvent
MIL-A-22262
-
Abrasive Blasting Media Ship Hull Blast Cleaning
Comments, suggestions, or questions on this document should be addressed to: Commander, Naval Sea Systems
Command, ATTN: SEA 05S, 1333 Isaac Hull Avenue, SE, Stop 5160, Washington Navy Yard DC 20376-5160 or
emailed to CommandStandards@navy.mil, with the subject line "Document Comment". Since contact information
can change, you may want to verify the currency of this address information using the ASSIST Online database at
https://assist.daps.dla.mil.
AMSC N/A
FSC 8010
For Parts Inquires call
Parts Hangar, Inc
(727) 493-0744
© Copyright 2015 Integrated Publishing, Inc.
A Service Disabled Veteran Owned Small Business