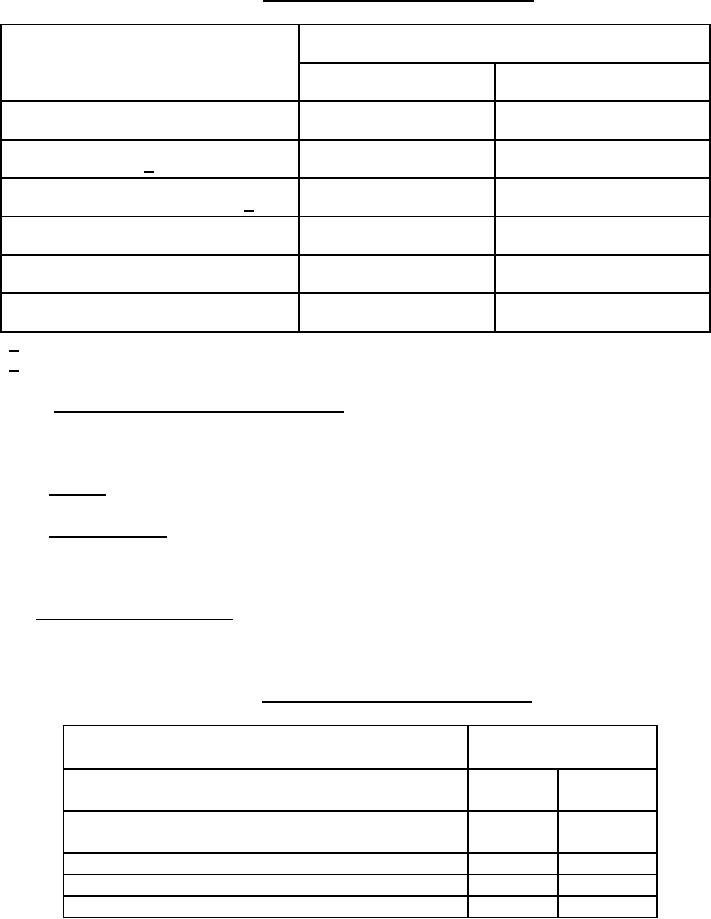 MIL-DTL-11414F
TABLE I. Quantitative requirements of pigment.
PERCENT BY WEIGHT
PIGMENT
MINIMUM
MAXIMUM
Iron oxide, red, color index- PR101
30.0
-
Zinc phosphate 1/
9.0
11.0
Corrosion inhibiting pigment 2/
0.9
1.1
Siliceous extenders
-
60.0
Barium sulfate
-
10.0
Hexavalent chromium
Absent
Absent
1/ Zinc phosphate or metal phosphate complex.
2/ Heucorin RZ, Heubach GmbH Company or equivalent.
3.4.2 Lead and chromate (hexavalent) content. When tested as specified, the lead content shall
not exceed 0.06 percent by weight of the total nonvolatile content (see 4.5.8) and the test for
hexavalent chromium shall be negative (see 4.5.7).
3.4.3 Vehicle. The vehicle shall be a drying oil alkyd, modified or unmodified.
3.4.4 Solvent analysis. When tested as specified in 4.5.9, solvents used shall be in accordance
with the guidelines established by local, state and federal regulations and shall be volatile
organic hazardous air pollutants-free (VOHAP-free).
3.5 Quantitative characteristics. When tested as specified in 4.5.2, the enamel shall conform to
the quantitative requirements of table II.
TABLE II. Quantitative requirements of primer.
Requirements
Characteristics
Minimum Maximum
VOC, grams volatile / liter of enamel reduced for
-
420
spray (see 4.5.18)
Pigment: Hexavalent chromium, cadmium, cadmium
Absent
compounds
Inorganic HAP compounds
Absent
VOHAP compounds
Absent
Total solids, % by weight of primer
70
-
5
For Parts Inquires call
Parts Hangar, Inc
(727) 493-0744
© Copyright 2015 Integrated Publishing, Inc.
A Service Disabled Veteran Owned Small Business